Lasfit focuses on automotive LED lighting product research to bring you high-quality and high-performance LED lights. Our off-road lights using advanced TIR optic technology to offer high-efficiency lightings. We create the most professional and most suitable light for off-road enthusiasts.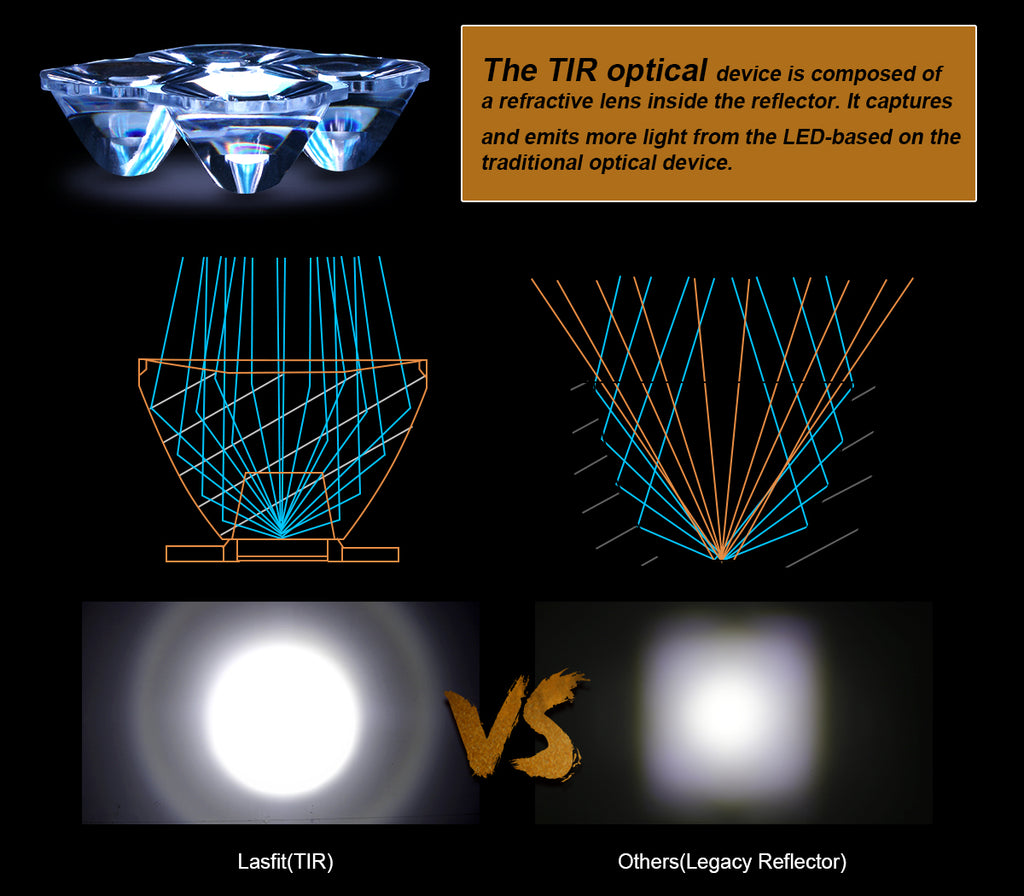 NOTE:
These LED pod lights don't include the mount brackets and wiring harness kits.
1. About the wiring harness kits, you can purchase from this link: Two DT Wiring Harness Switch kits.
2. As for the mount brackets, we're developing different types for specific vehicles, which will come soon.
3. The LED pod lens can be replaced. If you want two colors, white and yellow, you can purchase a set of yellow filter lens for spare use.
Four types of the output beam pattern and two colors (white and yellow)
Spot: Our TIR Spot optic produces a more focused and brighter circular beam than reflector optics. Spot can light up a very far distance from the vehicle. TIR Spot is suitable for long-range vision.
Flood: Flood produces a large, even spread wide pattern that floods an extremely tall vertical and broad horizontal area with lights. TIR Flood is suitable for short-distance wide illumination.
SAE Fog: SAE Fog produces a very wide beam with a flat horizontal cut-off, allowing no light above the cut-off horizon. SAE Fog lights are commonly used in poor weather conditions, like rain, snow, and fog.
SAE Driving: SAE Driving produces a rectangular-shaped beam that can reach further and broader than the headlights. SAE Driving Lights are commonly used as a supplement to the high beams.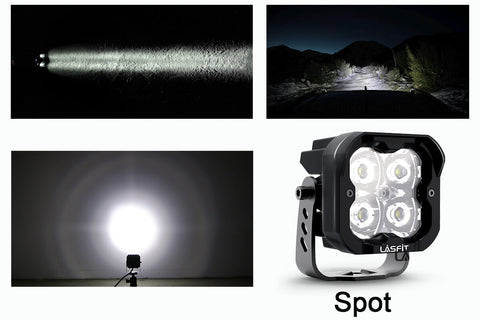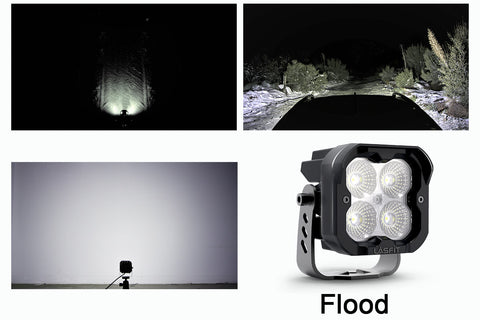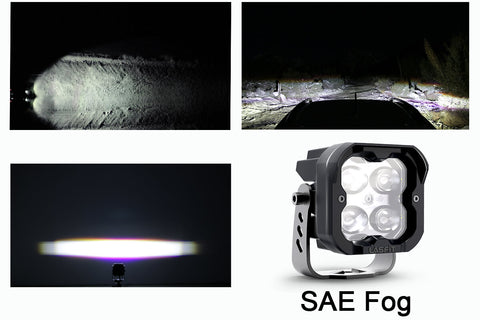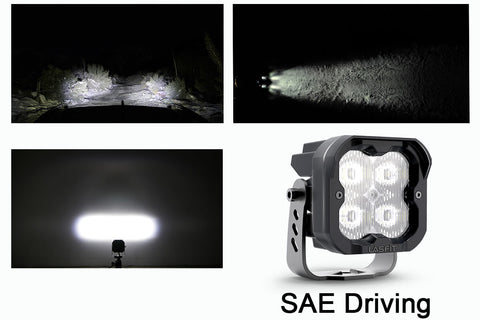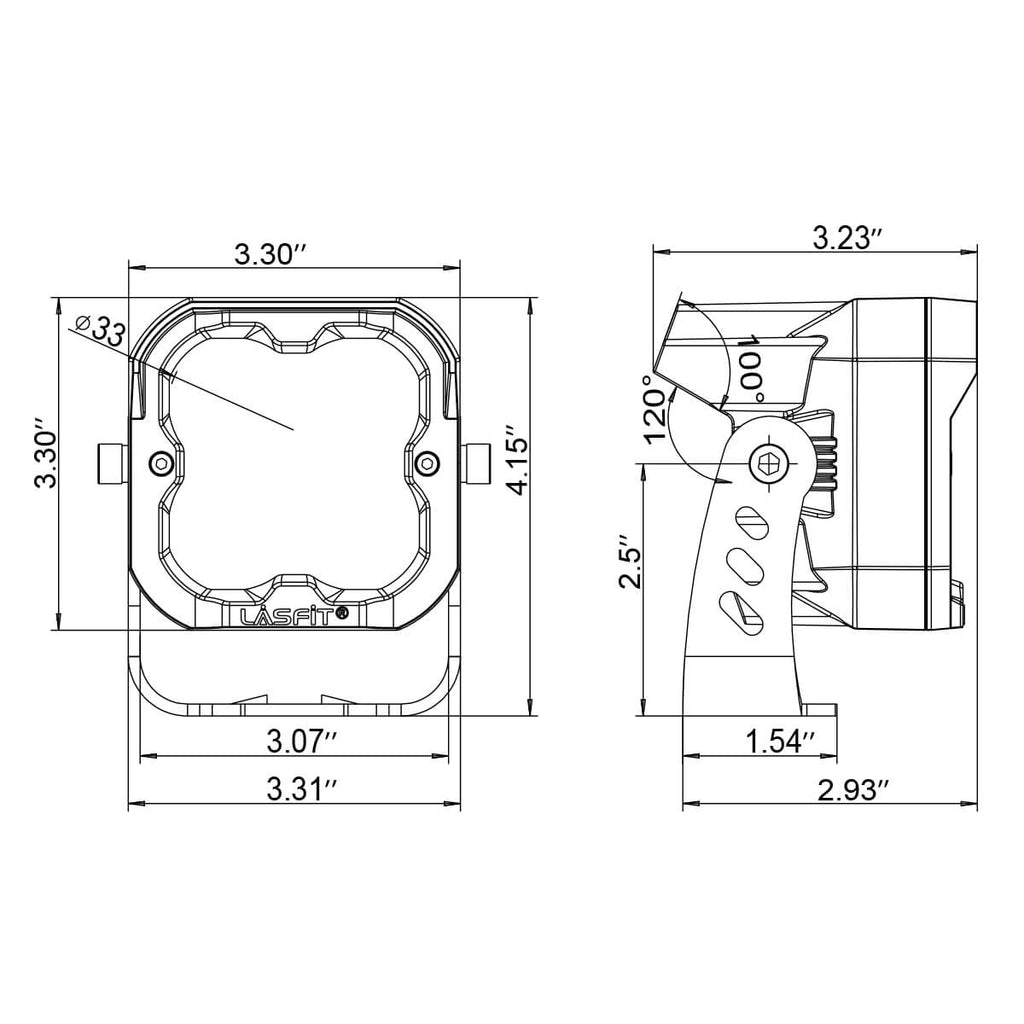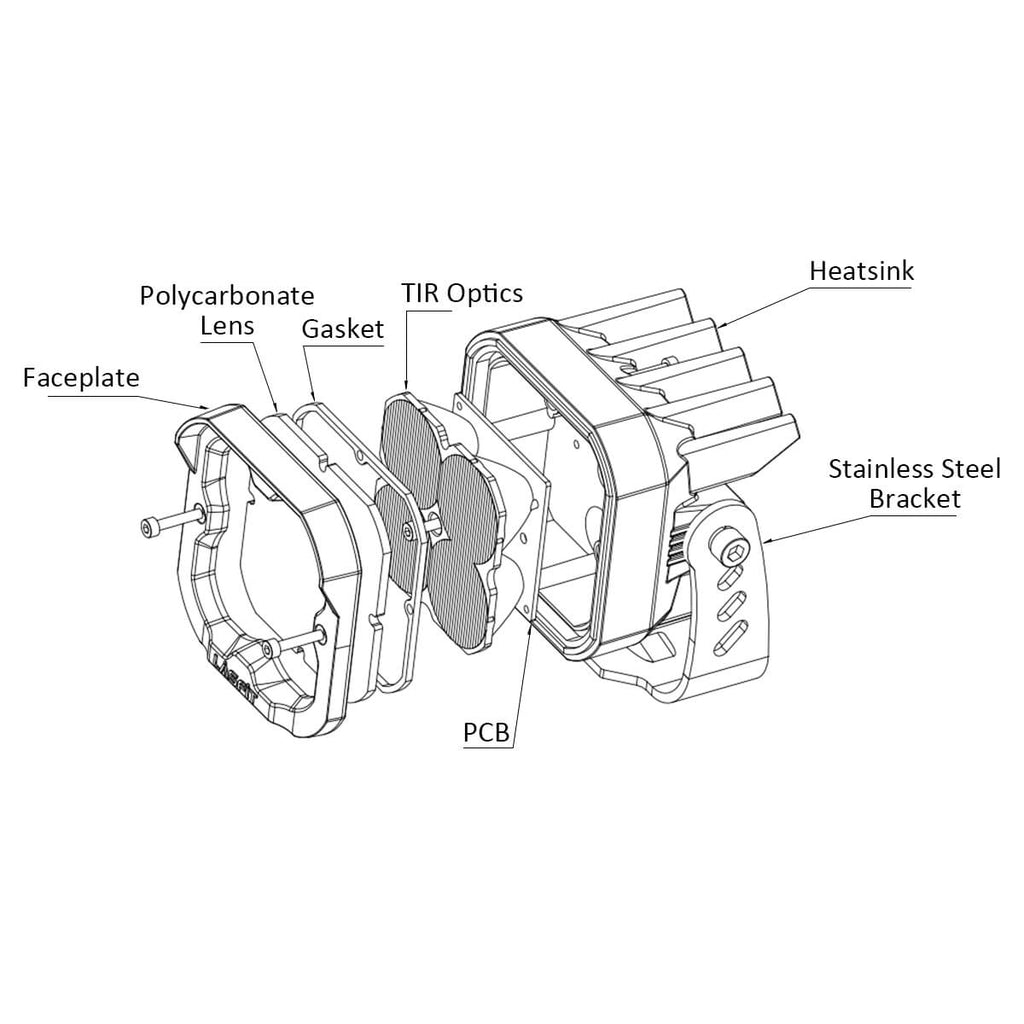 What we wanna you to know about Lasfit LED pod lights
Reliable-Quality, Trustworthy-Brand.

Lasfit LED pod lights are used the best metal material and manufacture craft, which guarantee the heat-dissipation system and stability when they are working. The adjustable solid stainless steel brackets not only make it is easy to change the direction, but also fix the LED light position firmly, anti shock.

16 types for your option

Four types of the output beam pattern (SAE fog, SAE driving, flood and spot), two colors(white and yellow), and two kinds of brightness (18W and 36W) will perfectly meet your needs.